Soul Coaching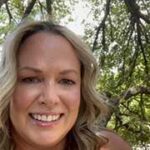 Nadia's coaching style is authentic and engaging. I have been propelled forward in my life journey through her high-quality coaching and powerful messages.
Amy E.
"I've been working with Nadia on and off for over five years. My dad passed away unexpectedly in 2016, which sent me spiraling. Nadia had recently suffered a great loss herself and wasn't taking new clients. I am convinced the universe had plans for us to connect, because she made an exception and I'm still so grateful she did. My dad's passing brought up A LOT of memories of our relationship, our family dynamic and with that a flood of ranging emotions. Nadia was a true light to me in those dark times. She was a steward to me in processing what I was feeling, validating me, holding space for me and then taking it even deeper to help me truly begin my healing journey. The healing journey is never over, but I look back on the last 5 years working with Nadia and I can say with pride that I am a completely different person and a better version of myself. I have added so many tools to my toolkit (hypnotherapy, breathwork, chakra work, etc.) and have gained such a new perspective on my past, being present and dreaming for my future. I have grown in so many ways and she's been there for all of it- laying difficult boundaries with myself and others, learning what boundaries are , getting married, quitting my corporate job and starting a business, learning to love myself and be myself unapologetically, learning to rest and play and chill TF out. To this day, I trust her wholeheartedly as my guide and strongly recommend her as a mentor, coach and therapist. So much so, I gave her the nickname "Yoda" because she's been a sage and an anchor for me over the years. She is wise, thoughtful, caring, fun, lighthearted, experienced and works with honesty and integrity. If you're ready to do the work, I couldn't recommend Nadia more.' "
Ashley N
Nadia is a gifted facilitator, coach and motivator. She packs each session with knowledge, insight, humor, and empathy that help tackle tough topics like codependency, self-care, self-abandonment, and more. Above anything, Nadia is a loving human, who "walks the walk and talks the talk." She both inspires and encourages her clients to walk alongside her in this journey we call life, with a loving hand and an unshakeable belief in your ability to transform. I highly recommend Nadia and her courses.
Kelly Marcinczyk, Executive Coach
My past life regression session with Nadia was life changing. My entire life I've felt like I carried the baggage of some deep limiting beliefs that was not mine to hold. Yet, these beliefs followed me everywhere. During my session, I uncovered exactly where those beliefs came. Now, each time those thoughts pop into my head, I remind myself… those thoughts are NOT mine to hold.
Staci Danford, Neuroscientist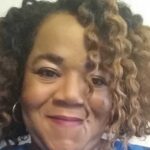 Nadia is a Soul Care Goddess, the perfect balance of love and sass! Compassionate and knowledgeable addressing your mental health and spiritual side! After our meeting, my Spirit said, "I MUST work with this lady!" Even though our first meeting was virtual, my life has been enriched by the connection.
Teffani
Nadia has an unspoken professional demeanor held within a casual atmosphere. I feel incredibly heard and seen in her presence and have never felt judged, analyzed, or picked apart. Nadia is THE person to go to with your most sensitive areas, anything you would feel uncomfortable revealing because she holds the space to safely explore it for yourself, with guidance, to end in resolution and peace. She guides the way for you to do the work within yourself, and where appropriate offers suggestions if you feel stuck. It has been a joy and a pleasure working with Nadia and I never knew therapy could be so fun.
Jeanine
I've been on a journey for some time trying to figure out what was keeping me from being truly happy, at peace in Seattle. After meeting with Nadia, only once, I learned that after all these years I hadn't fully embraced Seattle. It appears I was comparing Seattle to my previous hometown of 15 years, where I had created an overflowing life of deep social connection and friendships. I was surrounded by close family and friends, and a large family of co-workers. In working with Nadia, I learned I needed to put my previous hometown in the past (I was and comparing it to Seattle!) and take action to create an abundant life in Seattle. Since then, I started embracing Seattle more, the wonderful people already around me, and my happiness has started to grow in this beautiful city.
Heidi
Retreats and Workshops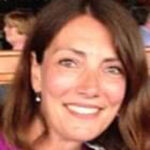 I really enjoyed the Chakra Chicks experience. Nadia's sessions were educational, and they built on one another to support me in the areas I had an interest in exploring. I learned an incredible amount and attribute the experience with multiple positive changes in my life. And I got to meet some amazing people along the way. A bonus during this crazy time!
Carolyn B.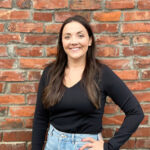 Prior to taking the Chakra Chicks class, I was struggling with another deep bout of depression, anxiety and obsessing about performing in a high-pressure job that left me feeling depleted, and many days in tears. The Chakra class brought great awareness to my physical body and emotions and how I can utilize them as indicators of imbalance where I'm not aligned and where I can focus my energy to find alignment. This class deepened my knowledge and connection to the energy centers in my body. Now I am more aware of what I'm thinking, how I'm feeling and how to use my energy centers to find balance in my life no matter the circumstance.
Ashley N.
Through Nadia's education, career, and life experiences, she has put together a program that feels like it was tailor made for each participant in the group! Take the course!
Katherine L.
Thank you so much for this wonderful series. I found all the topics to be relevant to what was happening in my life, and I could turn right around and apply them to my behaviors, relationships, and personal growth. I found the classes to be incredibly helpful, easy to understand, and your energy and positive vibes were always so uplifting and encouraging. I have already felt the effects of implementing what I've learned, and it has moved me forward in my growth journey – thank you so much!!
Stacey J.
Soul Care Six Pack really helped guide me towards my most authentic self, and my most fulfilling life path. Through her education, and both work and personal experiences, she has put together a program that felt like it was tailored for each of us in the group. Her guidance has helped me so much, that it's encouraged me to want to continue to grow. I'm excited to do more workshops, and to work with Nadia on a one-on-one basis moving forward.
Kate H.
Nadia's powerful and energizing message in the Soul Care Six Pack Course has given me real concrete uses and everyday connections that I use and apply to my daily life!
A.E.
I can't believe six weeks just happened. Thanks for everything. I so appreciate this course and so admire your authentic nature and strength!
Jackie
Nadia is a very skilled and loving human! She is an amazing guide with an endless source of wisdom. She has helped me grow and gave me a lot of useful tools that I now apply in my daily life. I encourage anyone who wants to grow to take the Soul Care Six Pack course.
Laurianne
Hypnotherapy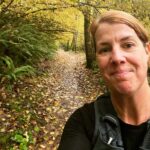 In one session, Nadia was able to pull out a huge weight that I had carried my whole life. After our session I felt a huge gate open, and I couldn't wait to go through it.
Beth Baker
My sessions with Nadia have helped me more than words can express. For years I suffered from sleep issues and would awaken in the middle of the night and spend one to two hours trying to fall back asleep. After one hypnotherapy session with Nadia, I no longer have these issues. The first few nights after my session I slept better than I have in years. My rebirthing hypnotherapy session was such a powerful experience that shed light on parts of my past I could never have uncovered on my own. Now I can make sense of who I am and why I am the way I am. I am excited to continue my sessions and continue working on making myself the person I know I can be!
S.S.
Receive my Complementary Self-growth Tools and Healing Light Meditation in your Inbox